FranDo CLOUD

Useful

Marketing App

Link your website to CRM
or send marketing emails.
and visualize sales performance. Useful sales & marketing support application.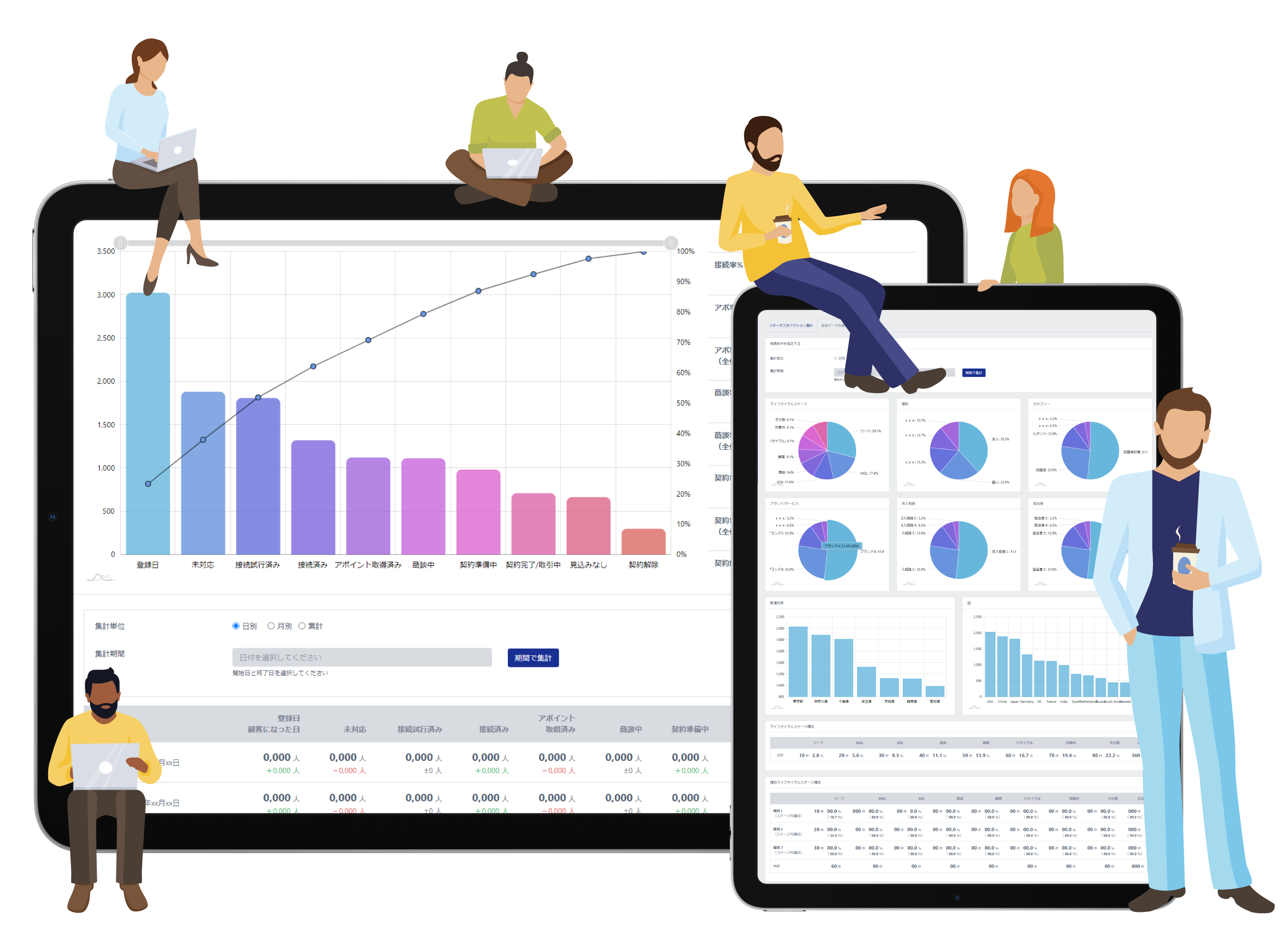 Form Builder
Simply drag in the necessary entries and place the tag on your website to use it.
Link to CRM
Automatically stores incoming contacts from forms in the CRM.
Marketing Email
Bulk sendable feature from custom domains. Automatic stage/status changes from tracking, etc.
Sending Group
Segment contacts registered in CRM according to their intended use, and extract the target number of contacts when creating an email.
Email Template
Create and save personalizable templates.
Subscribe
Automatically inserts an unsubscribe link in your emails to comply with email opt-out regulations.
Bounce Emails
Lists contacts that were not sent for some reason. Returns error codes to the list.
My Business PRO
Rich content that is different from the free My Business appeals to users about your business.
Lead Status Analysis
Analyzes lead status for a specified period of time. Visualize sales performance.
Lifecycle Stage Analysis
Visualize the trend of contacts you have. It makes it easier to understand the attributes that need to be followed up and strengthened.
Alert
Alerts can be displayed by specifying the number of days elapsed in status for each contact person. Prevents missed cases.
Report
Alerts can also be received via email. This allows for quick access to contacts that need to be addressed, especially on the same day.