FranDo
Marketing
Convenient and Easy
Sales Support App for Franchising.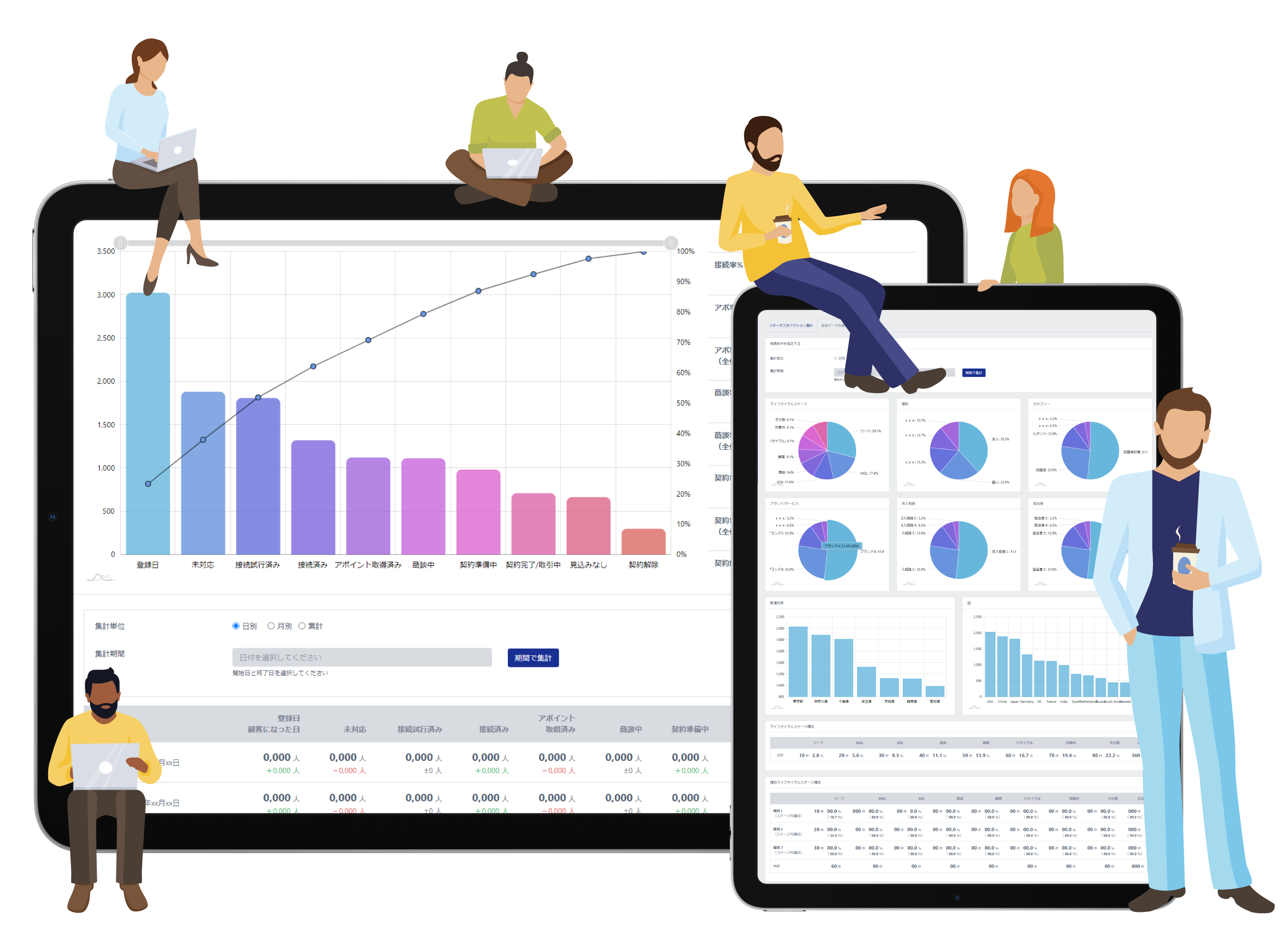 Free Trial
The Science of
Franchise Sales
A literacy-free, simply designed sales support app
developed for franchise businesses.
FranDo Marketing will support
your sales activities effectively.
Instantly aggregate and easily analyze sales performance.
Busy franchise sales departments
don't need to spend their valuable time on aggregation and analysis.
The FranDo Marketing feature allows you to perform lead status analysis using cross-tabulations by various criteria,
as well as lifecycle stage analysis of your contacts to help you design your strategy.
Cross Tabulation
Contact person
Channel
Brand/Service
Life cycle stage
Period covered
Status Analysis
Connected
Convert
In progress
Close deal
Cancellation
Status Structure
Daily change
The day before
Monthly change
Yearly change
Designation period
Stage Analysis
Stage structure
Classification/Cagetory/Region
Brand/Service
Channel
Contact person
Alert
Unsupported contacts
Untouched contacts
Today's tasks
Marketing Email
Email performance
Automate in moderation.
But never miss a case.
Franchise sales are very challenging
because of the nature of selling the business itself.
It is not as easy as getting an order through marketing automation.
The importance of people skills in field sales will not change in the future.
To help you focus on your core sales activities,
we provide you with important notifications
and smart access to your target contacts.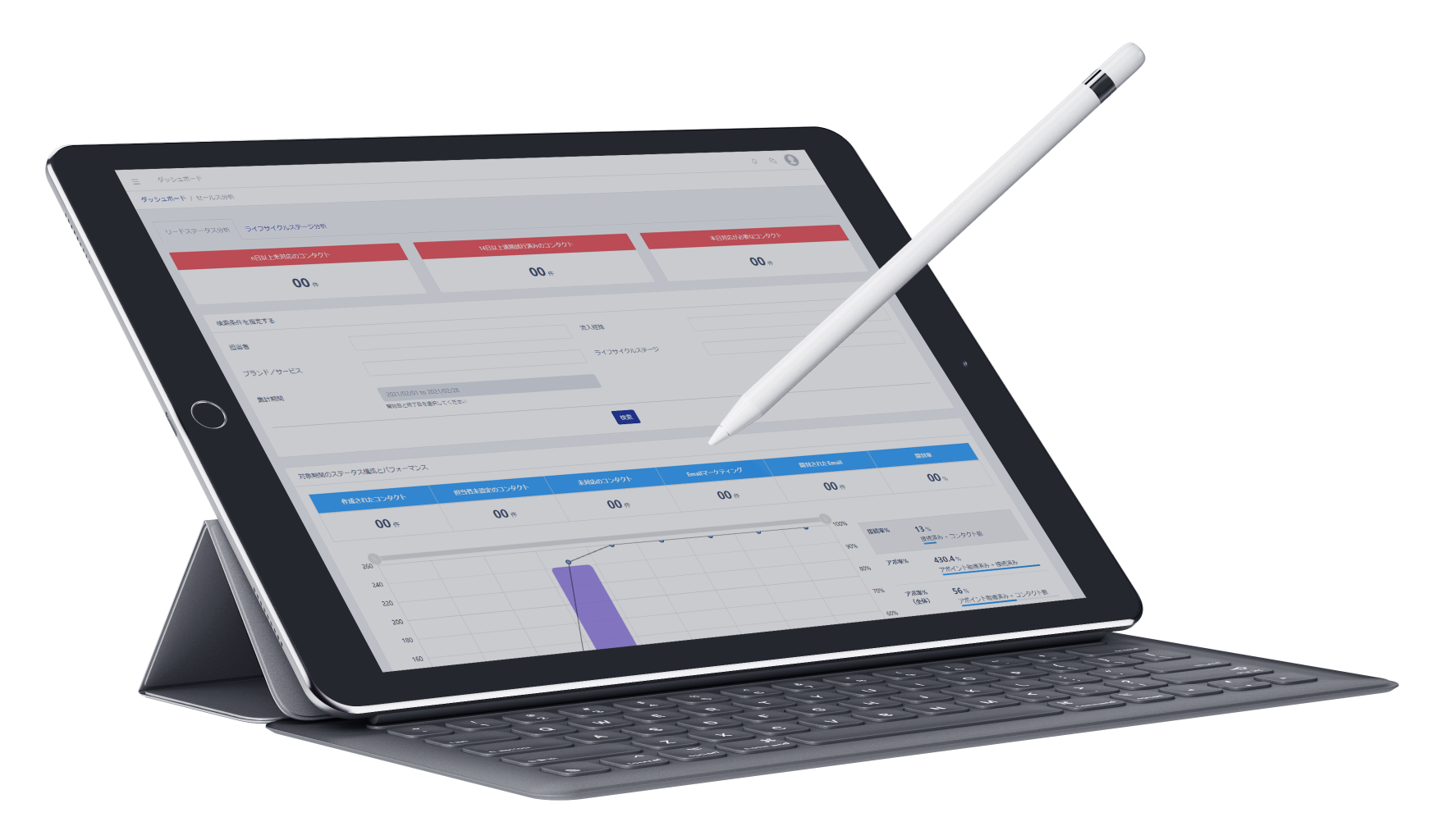 By setting the Next Step and scheduled date in FranDo CRM, you will not miss any important tasks that you need to do today.
Blind calls and emails will only cause discomfort. Change the lifecycle stage to "recycling" and approach them at a different time.
It's also hard to find time to write sales reports; CRM logs and sales analytics references can help your organization manage deals.
Segmented emails
and form creation.
The marketing email function,
which segments and distributes contacts,
uses a reliable system with a high reach rate.
In addition, the form function can be easily installed on your website and linked to your CRM.
This reduces the man-hours required to
create a contact list.
A wide variety of companies and organizations are using our services.
FranDo Marketing
Key Functions
Sales Analysis
Sales performance visualization and alerting functions can streamline sales activities.
My Business
By setting up your brand/service information, you can add a lead line for incoming FranDo users.
Marketing Email
This function allows you to send bulk e-mails by segmenting your contact list. It provides a sending server with high reachability.
Email Templates
Templates for email marketing can be set up in advance and recalled for use when sending.
Form Builder
Forms can be created intuitively, and can be automatically imported into CRM by simply placing the code on your website.
Assin
You can select and assign a team member when an inquiry occurs for the brand/service information you set.
Event Manager
Next Major Update
This function allows you to register information on events such as seminars and manage applications.
All CRM Functions
you can use all the features of FranDo CRM and integrate it with the Marketing function for added convenience.