FranDo CLOUD
Free Business Matching
All it takes is one click and that courage.
A new style of business that begins with communication.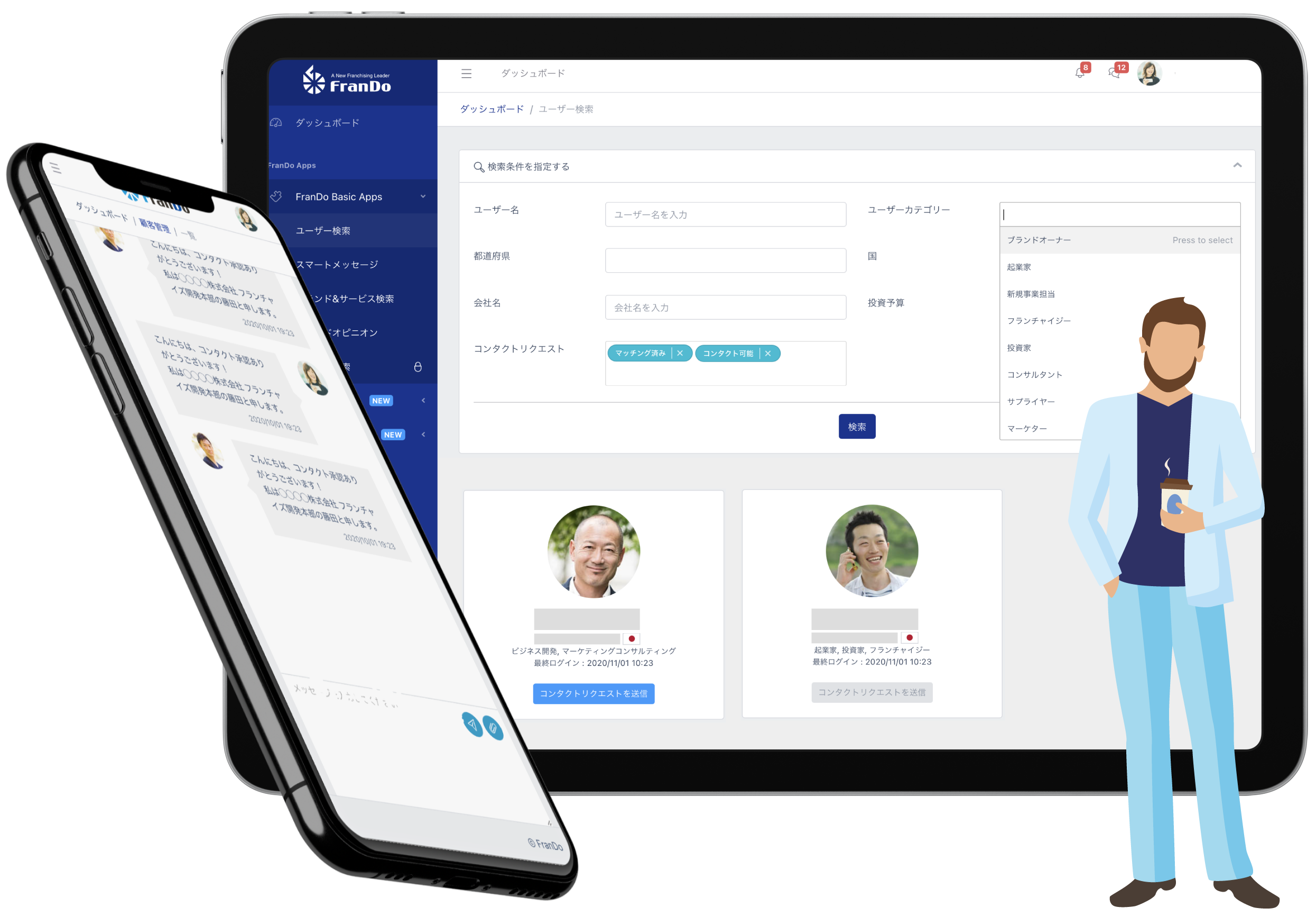 Profile Registration
Register your career, PR message, or any other attraction about yourself that would be of interest to other users.
Business Info Registration
You can register your own profile as well as brief business information.
9-Language
FranDo CLOUD is currently available in 9 languages. Please use the language with which you are familiar.
User Search
Users can search for business partners by location of activity or category.
Business Search
Easy access to each user's business information and FranDo Global Alliance business information.
Expert Search
Feel free to contact/consult FranDo's team of experts.
Contact Request
When you find someone you are interested in, just one click is all it takes. All you need is courage.
Smart Message
You can easily text chat without disclosing your phone number or e-mail address to the other party. You can also send files.
AI Translation
AI translation also currently supports 9 languages. Both partner information and smart messages support your globalization.