FranDo
Basic Apps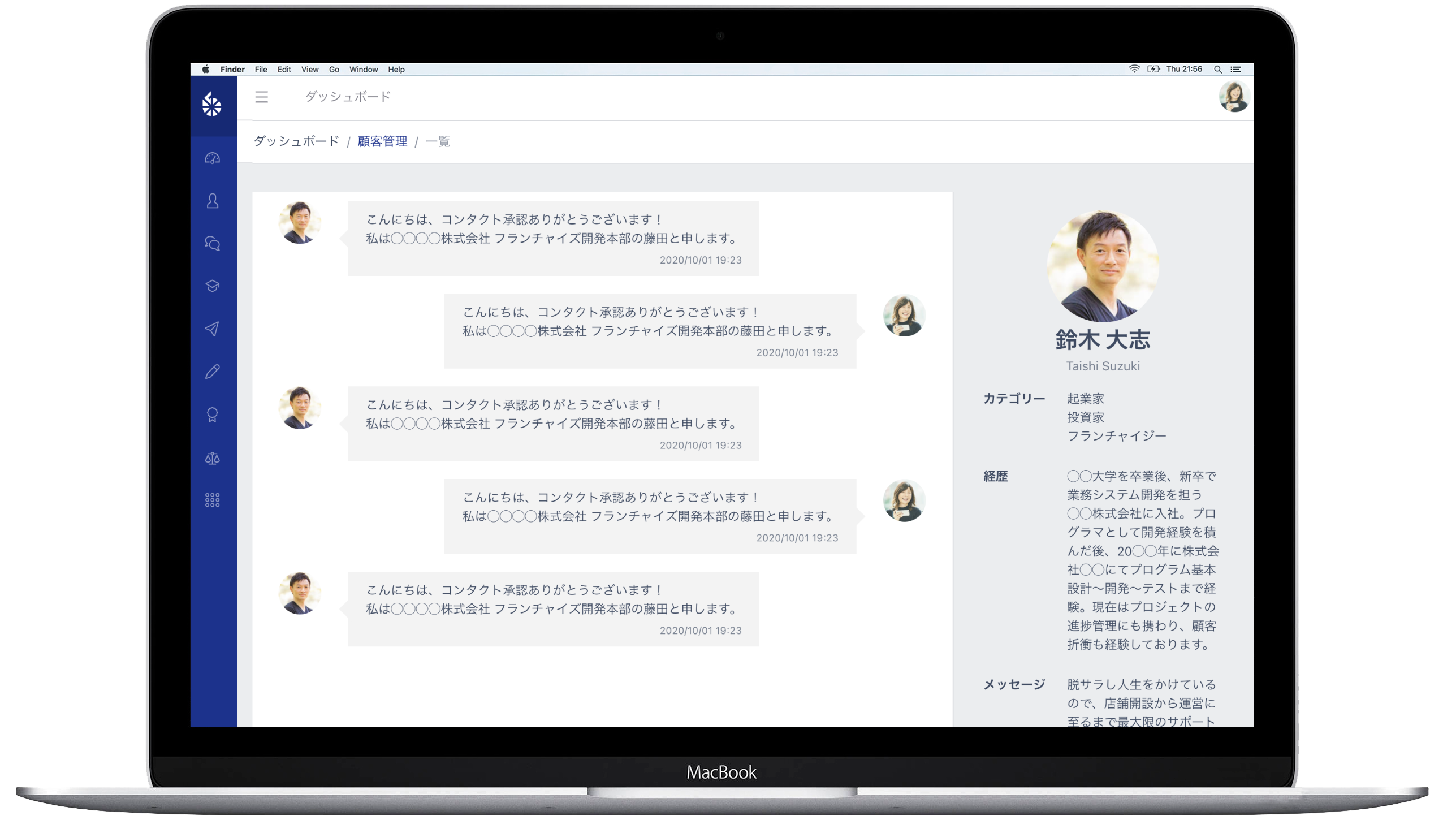 Find a business partner
Let's get started
Smart Communication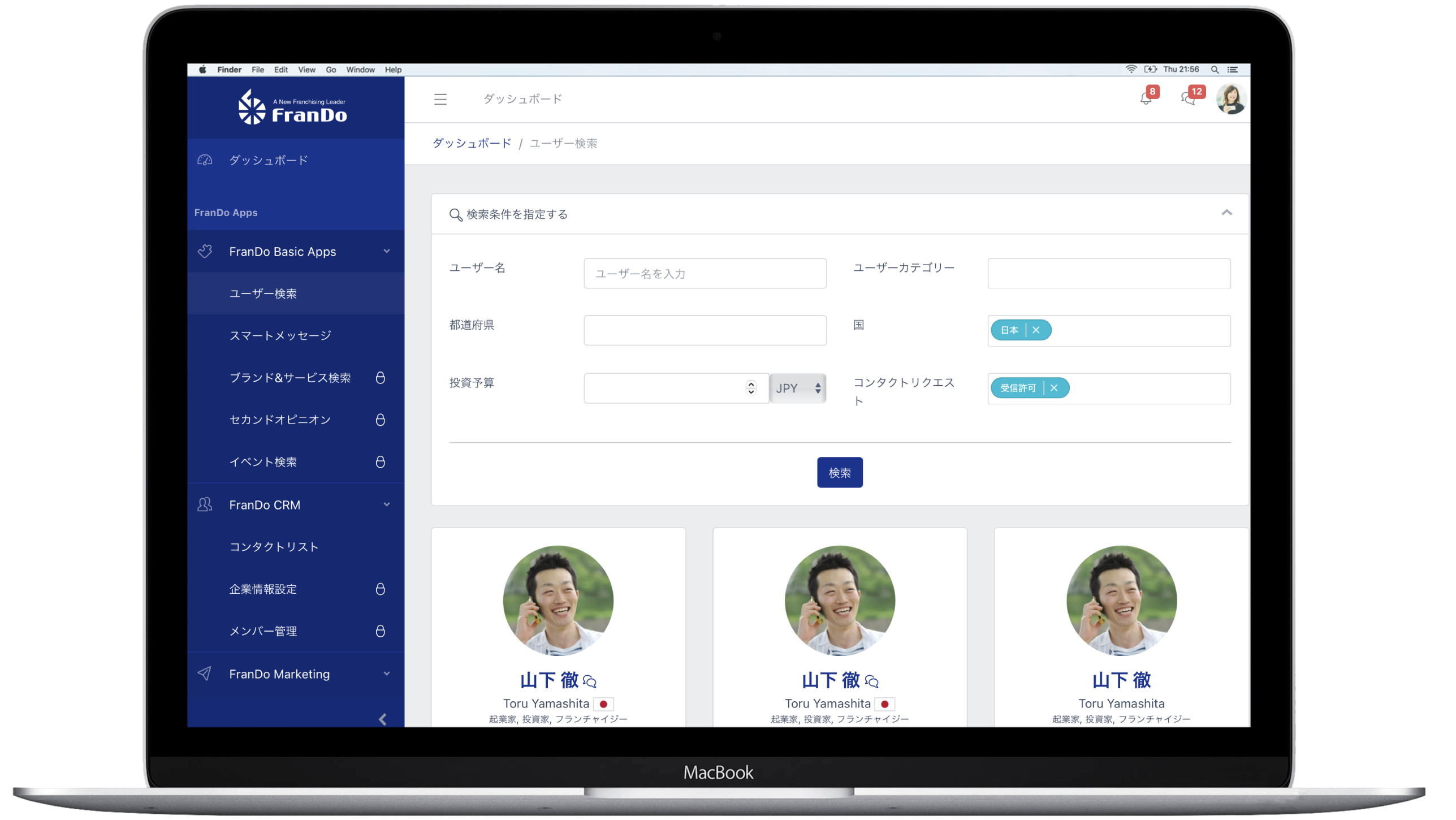 User Search
Find a business partner
You can narrow down FranDo users by various search criteria.
# Search Item
User Name
User Category
Region
Country
Budget for Investment
Contact Request (Availability)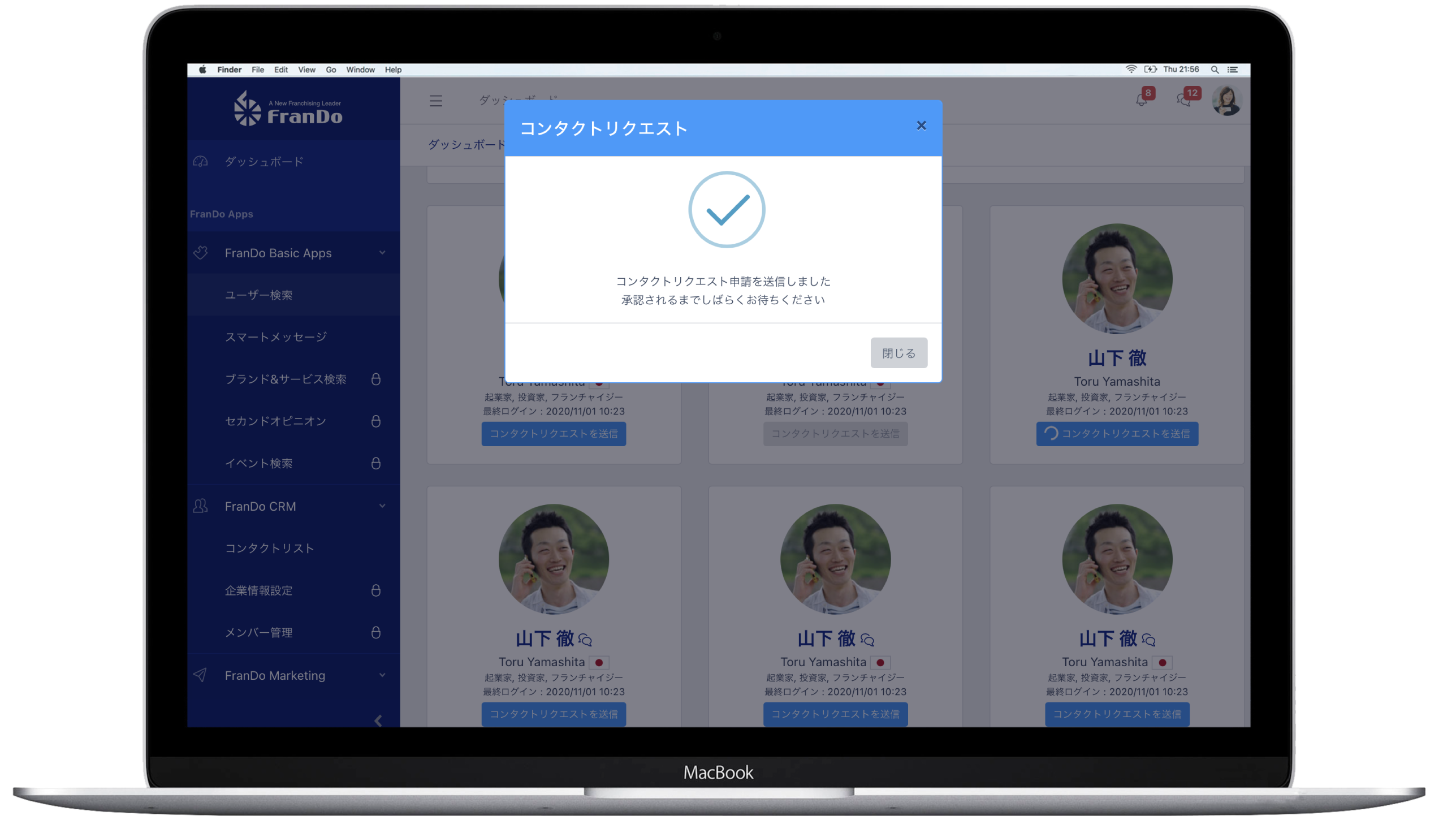 Contact Request
You can send a request to connect to FranDo users.
Displayed the submit button who can request, a notification delivers to other party after click the button.
When other party accepts your contact request, you will receive a notification of completing to connect. It's better to enhance your profile.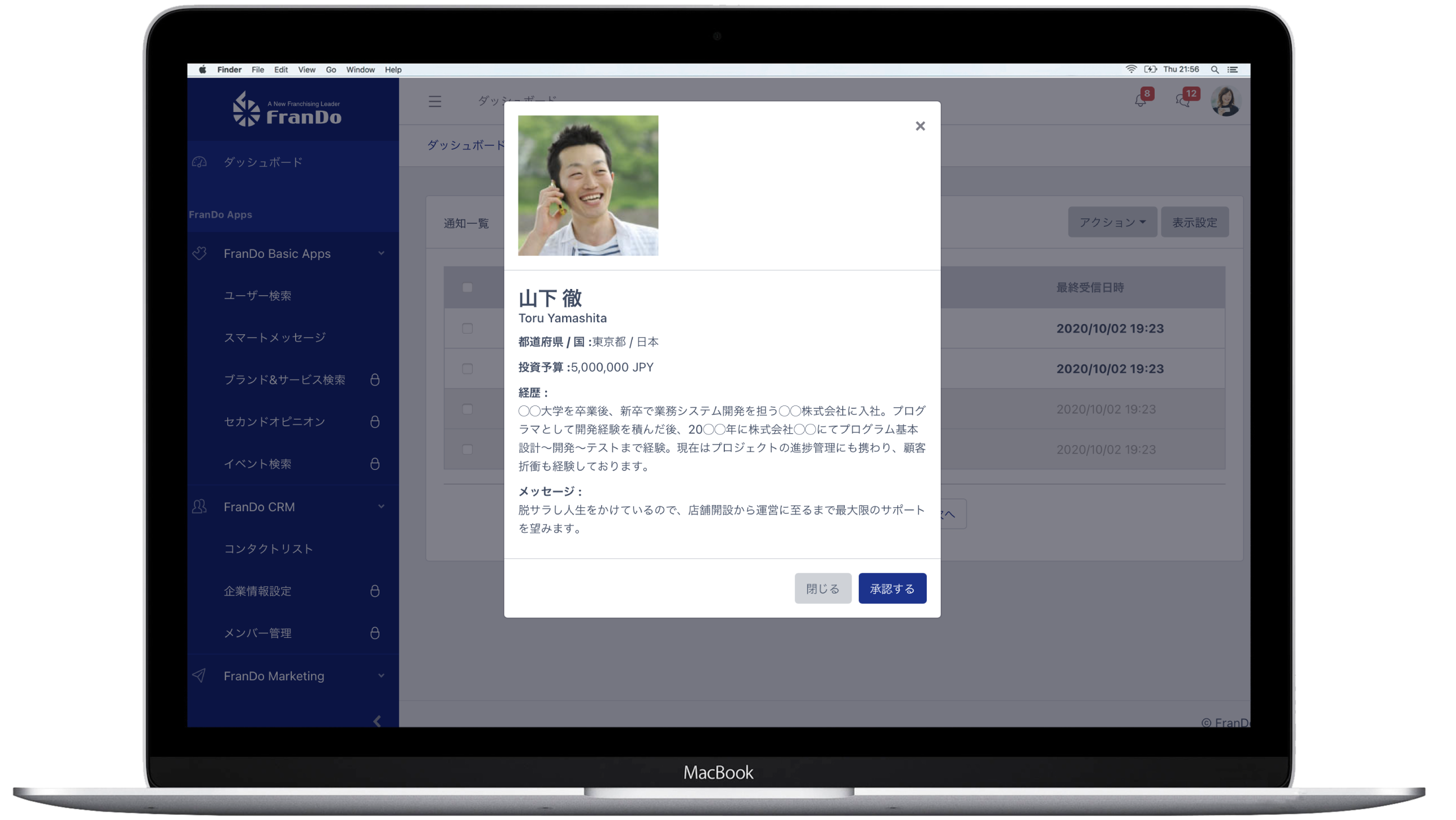 Accepting Requests
Don't miss out the requests from FranDo users.
Receive a notification when other user wishes to connect to you. If you accept it you can get started smart communication.
Receiving contact requests can be limited to necessary requests by setting up acceptable user categories in advance.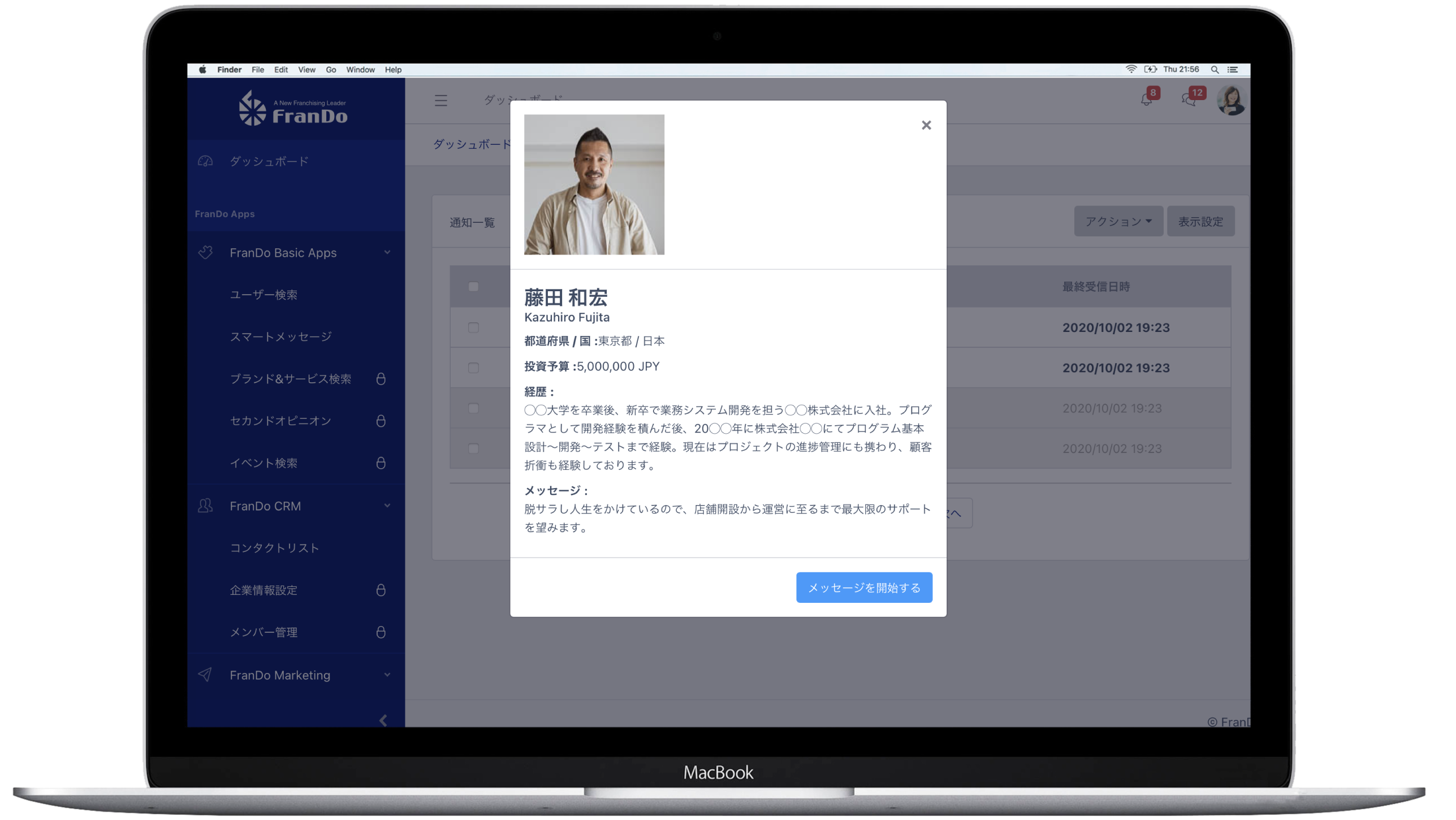 It's a Match!
Congratulations!
You're ready to go.
When other party accepts your contact request, you will be notified of your match and can proceed to Smart Message.
Also you can proceed to the smart message by clicking the accept button when you accept the other party's contact request.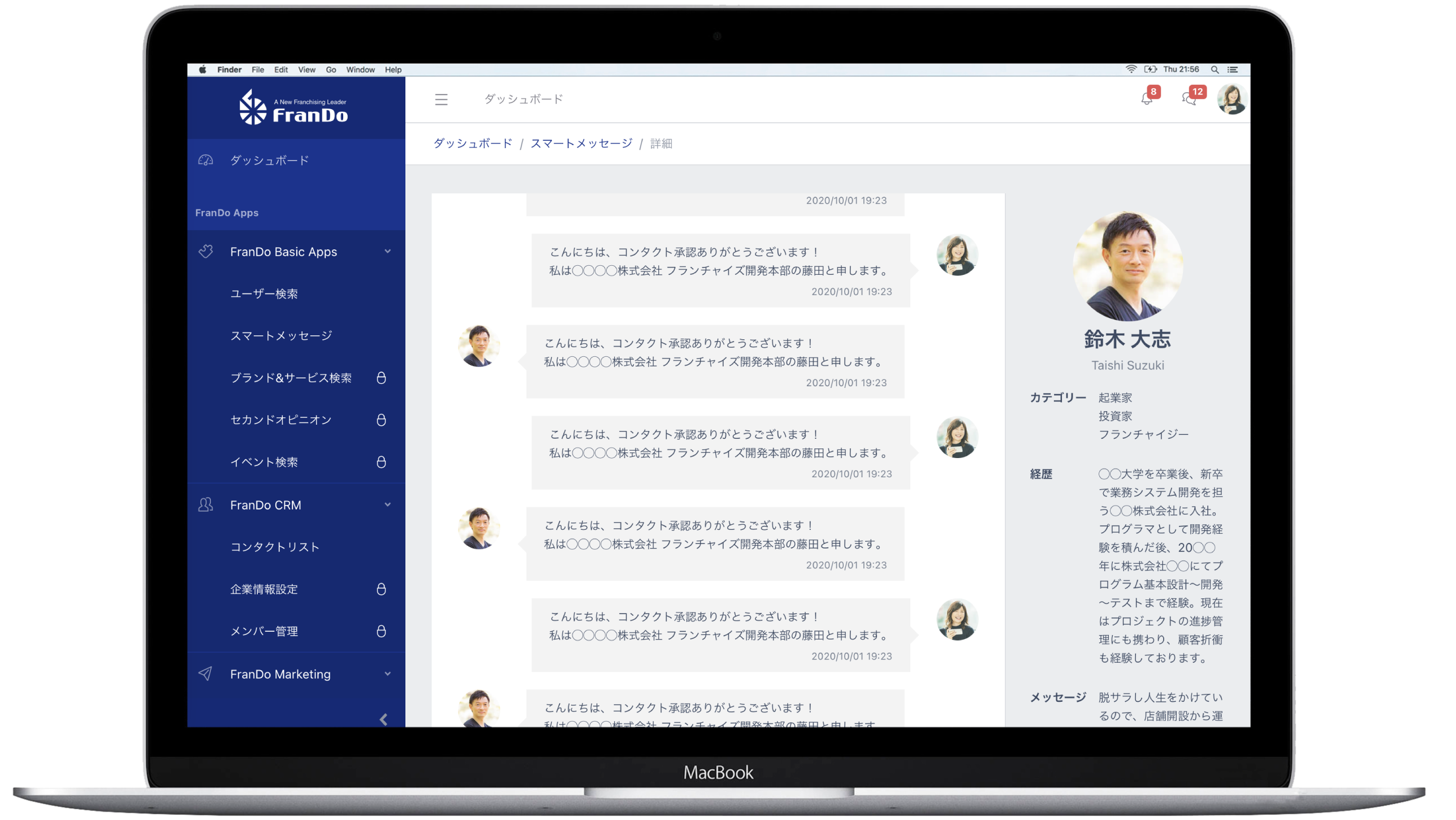 Smart Message
Enjoy the business communication!
You can communicate through simple text messages without disclosing your email address or phone number to the other party.
You can add the users you connected to the contact list using FranDo CRM which will be released in spring 2021.
Future Updates
The following updates are planned.
Please look forward to the evolving platform FranDo.
Send and receive attachments
Search brands/services info.
Get a second opinion
Search event info.
Pricing
Best Price for suiting the team size
※Update for Spring or Summer 2021
Prices shown are current as of Mar 2021.