Amazingly Easy
Excellent Web Apps for Entrepreneurs
FranDo CLOUD
Creating Forms and Marketing Emails is Easy!
There is no need to go to the trouble of transcribing website visitors into Excel or spreadsheets.
You can place a form on your website and it will automatically record the information in your contact list, and with marketing emails, you don't even have to bother with BCCing them.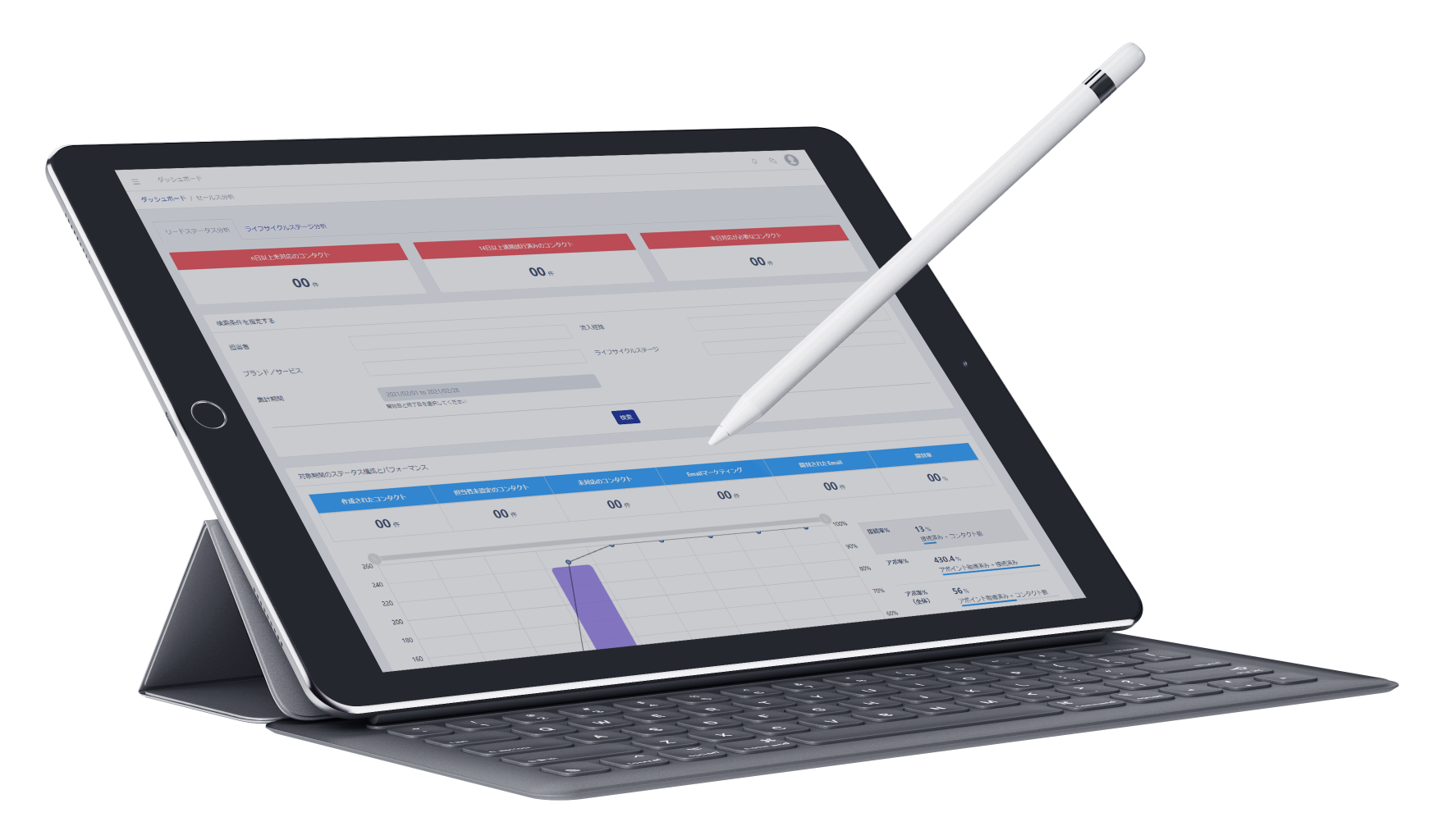 Automate in Moderation, but Never Miss a Case.
It's hard for busy businesspeople to master the complexities of marketing automation.
Which deals need to be handled today?
What about the projects that have been left unattended for a certain number of days?
FranDo CLOUD displays/notifies only the "Real" alerts you need.
Instantly Aggregate, Easily Analyze Performance of Sales Activities.
Lead status analysis to understand the "State" of sales performance by contact person and incoming route.
Lifecycle stage analysis, which shows the distribution and trends of leads held, can be compiled instantly.
No more time-consuming reporting.
Manage Your Sales Logs and Plans with Simple Design CRM.
FranDo CLOUD automatically generates master data from your lists.
So there is no need for troublesome initial setup. There is no need to worry about the initial cost of implementation.
The definitive version of lead management that is easier to use than spreadsheet software.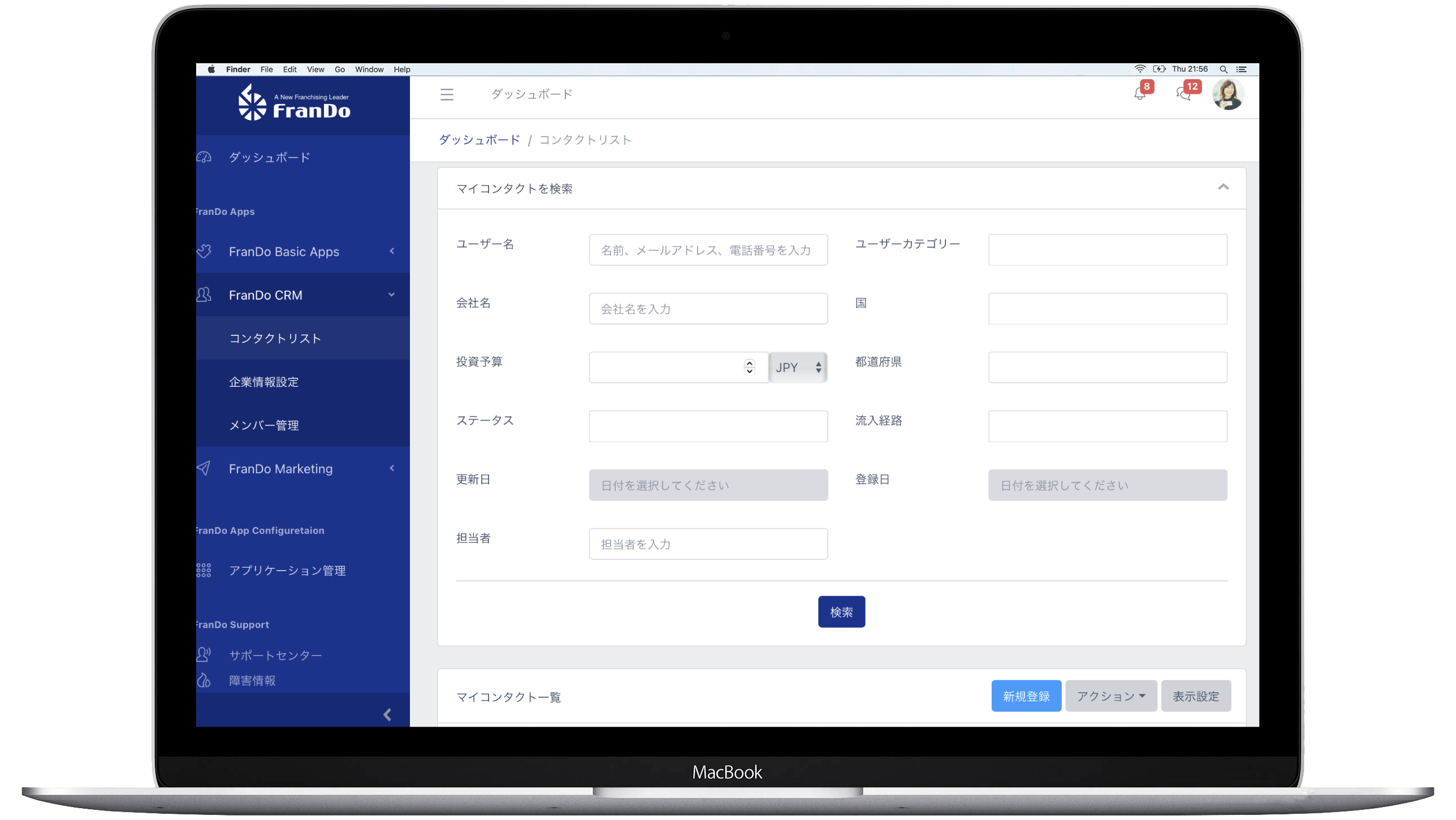 Protect Important Assets, FranDo CLOUD.
Create a secure, proprietary space for you in the FranDo CLOUD.
Access anytime, anywhere from any custom domain of your choice.
Manage your valuable information assets with FranDo CLOUD.
Buyer becomes Seller.
Seller becomes Buyer.
Global Business Matching.
There is no need to disclose your phone number or email address for FranDo's business matching.
When you find a user or business you are interested in, just click on it.
All you need is the courage to do so, that's all.
If they accept, you can use the Smart Message.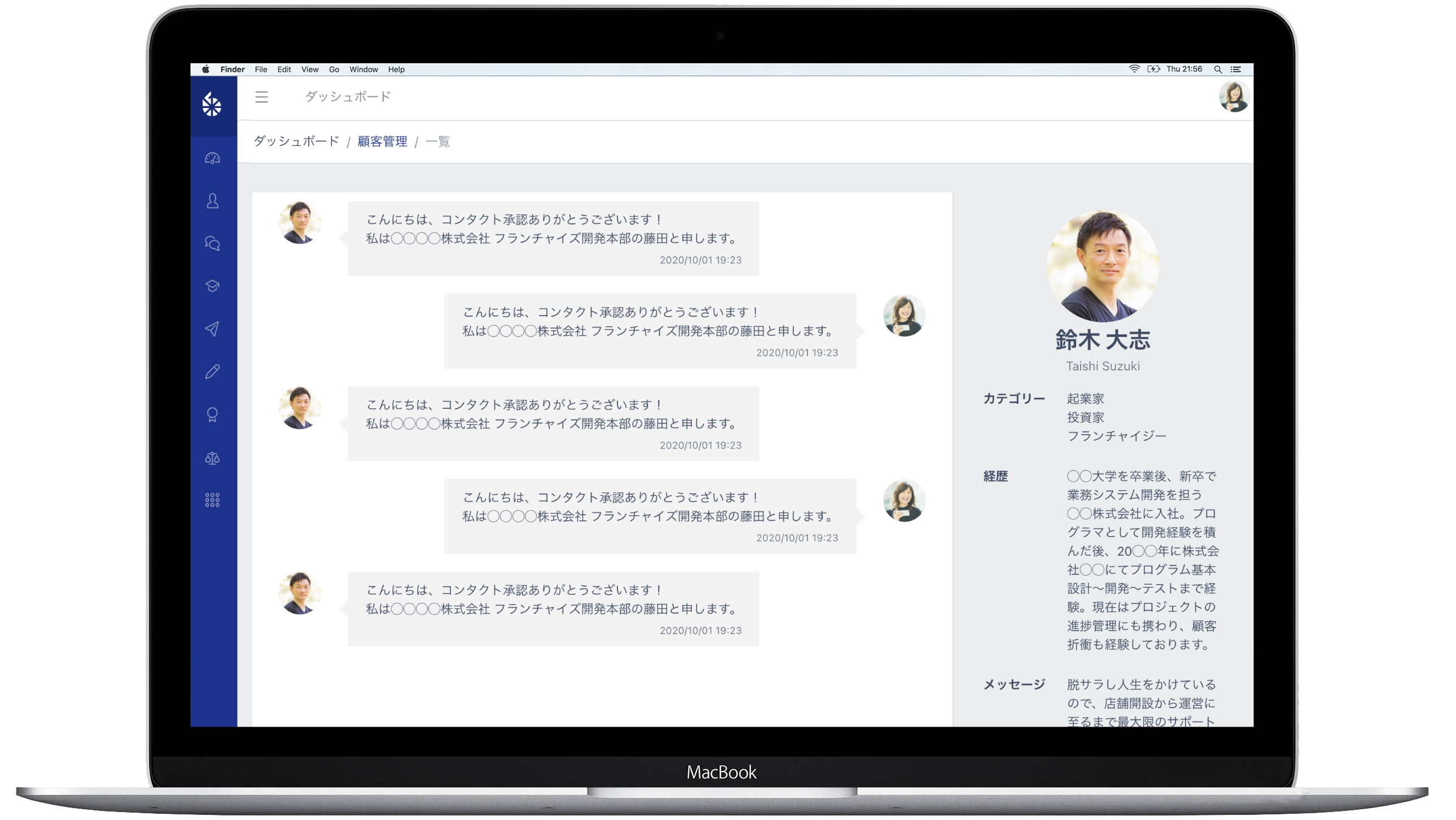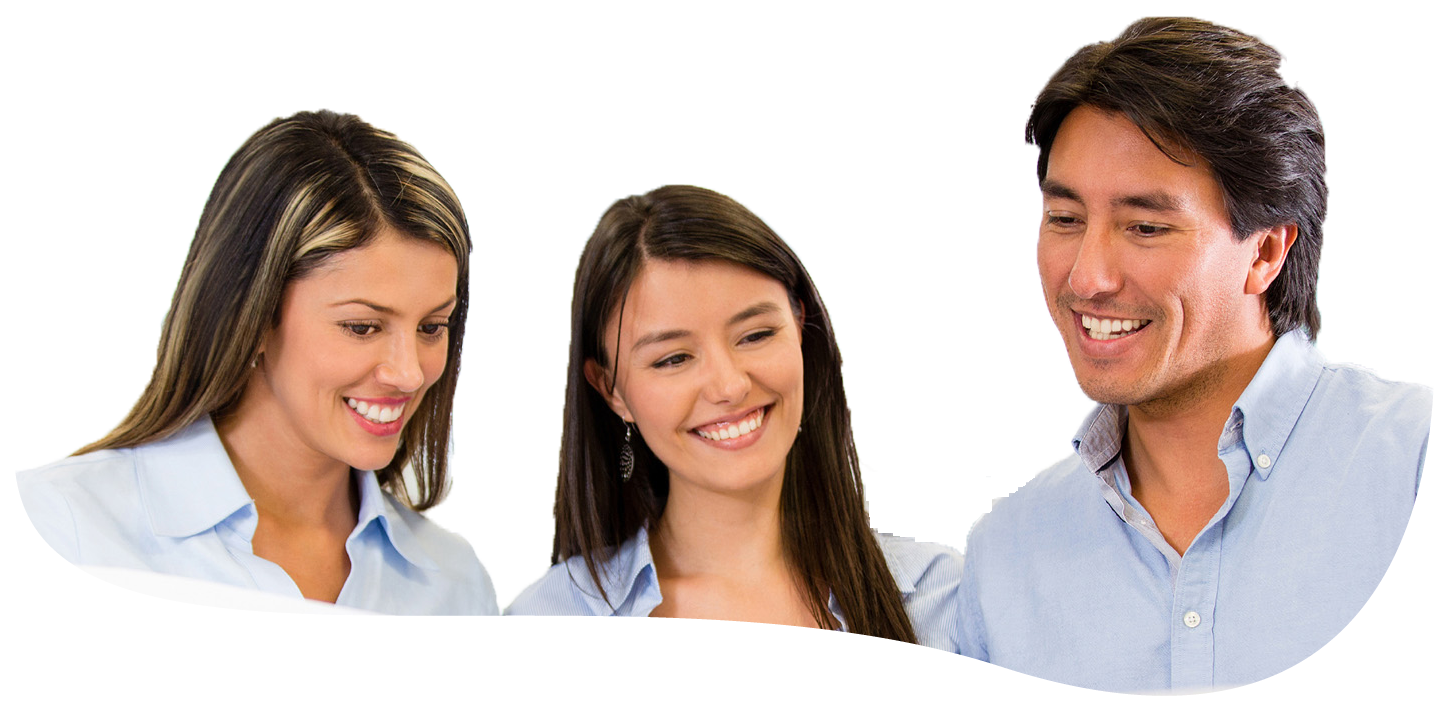 Globalizing Your Business with AI Translation.
AI translation supports smart messages and business information at any time.
You don't have to worry about translating, you just use your own langage when you send messages or register business.
FranDo CLOUD helps you with global business matching.
Pricing
Easy to start. Amazing price.
Free
¥0
User/Month
Free to Use
+ All Business Matching features
User/Business/Expert Search
My Business
Contact Request
Smart Message
AI Translation
Lite
¥4,800
User/Month
All features of the Free plan
+ All CRM features
Custom Subdomain
Manage Contacts
Import Contacts
Export Contacts
Member & Role
Pro
¥9,800
User/Month
All features of the Lite plan
+ All Marketing features
My Business PRO
Email Template
Marketing Email
Form Builder
Sales Analysis/Alert
Coming soon
¥14,800
User/Month
All features of the Pro plan
+ All Business Manager features
FDD Creater
Manage Contracts
Project
Group Chat
Collaboration
Free
¥0
User/Month
Free to Use
+ All Business Matching features
User/Business/Expert Search
My Business
Contact Request
Smart Message
AI Translation
Lite
¥5,300
User/Month
All features of the Free plan
+ All CRM features
Custom Subdomain
Manage Contacts
Import Contacts
Export Contacts
Member & Role
Pro
¥10,800
User/Month
All features of the Lite plan
+ All Marketing features
My Business PRO
Email Template
Marketing Email
Form Builder
Sales Analysis/Alert
Coming soon
¥16,800
User/Month
All features of the Pro plan
+ All Business Manager features
FDD Creater
Manage Contracts
Project
Group Chat
Collaboration
Free trial of Lite/Pro plans
is also available here