FranDo CLOUD
Amazingly
Easy CRM
Centralized management of your
current contacts or connected users via "Business Matching".
Easy for anyone to use.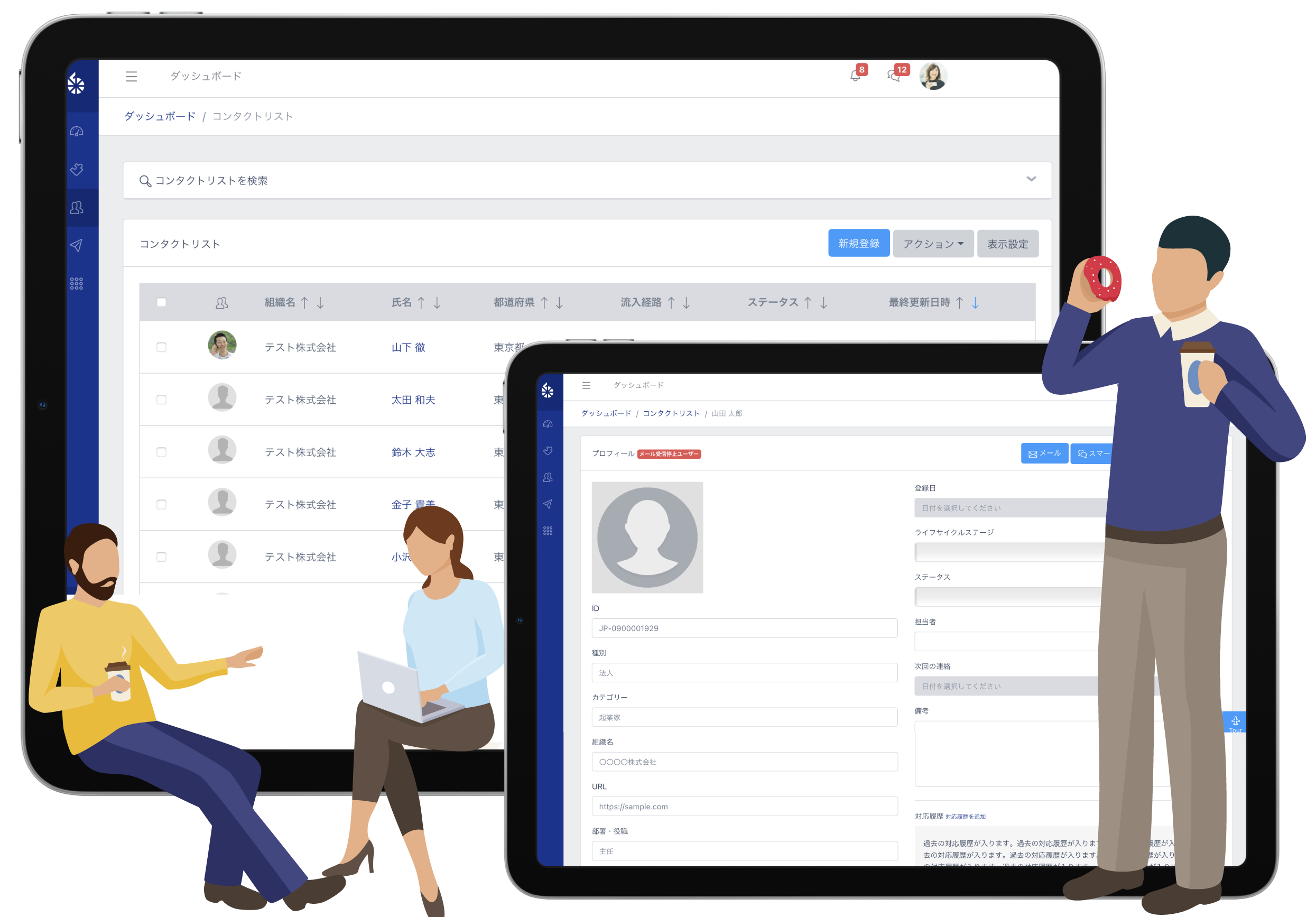 Secure Environment
Provide a custom domain dedicated to each organization in FranDo CLOUD.
Import Contacts
You can import your contacts in CSV file format.
Add a Contact
Individual registration is possible. A variety of registration fields consolidate information.
Linking FranDo Users
It is also easy to integrate users matched on FranDo CLOUD into your CRM.
No Initial Setup
Master data is automatically generated from imported contacts and individually registered contacts.
Member & Role
When multiple people use the system, the primary owner can assign usage privileges.
Export Contacts
Export of contacts is limited to members with administrative or higher privileges.
Customize Search Box
Search criteria for contacts can be customized. You can quickly access your contacts by your preferred criteria.
Manage Stage/Status
It is possible to manage lifecycle stages and lead status.
Logs
Activity history can be easily recorded.
Batch Editing
It is also possible to rewrite the contact type, category, inflow source, contact person, etc. all at once.
Next Step
By specifying the next activity schedule, it is possible to extract cases that must be handled on the same day.