FranDo
Basic Apps
A new style of business that
begins with communication
Free to use application for
business matching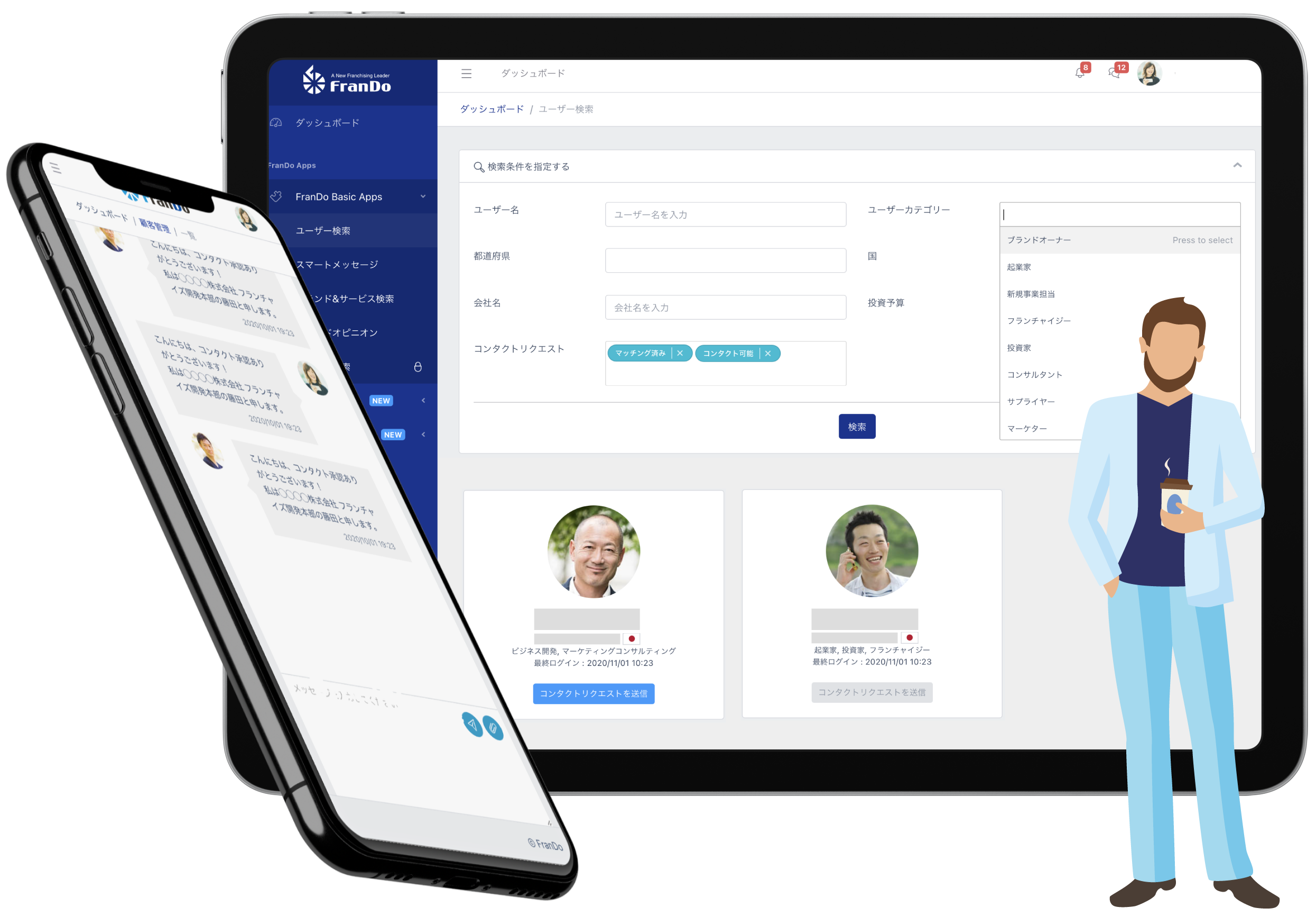 All it takes is one click and that courage
You don't need to disclose your phone number or email address for FranDo Basic Apps.
All you have to do is click on a person or business that interests you.
This is a new business style by FranDo.
Buyer becomes Seller
Seller becomes Buyer
Many people have noticed that a good seller is a good buyer.
Marketers, suppliers and other business people of all attributes are essential to buying and selling the business format of a franchise business.
What kind of business will start where?
The more people you meet, the more exciting it gets.
Globalizing Your Business with AI
To be of mutual interest. There is nothing more wasteful than to give up because of language hurdles. business information and smart messages.
Business information and smart messages, AI translation will support your globalization.
Let's get started global communication!
What you can do
with Basic Apps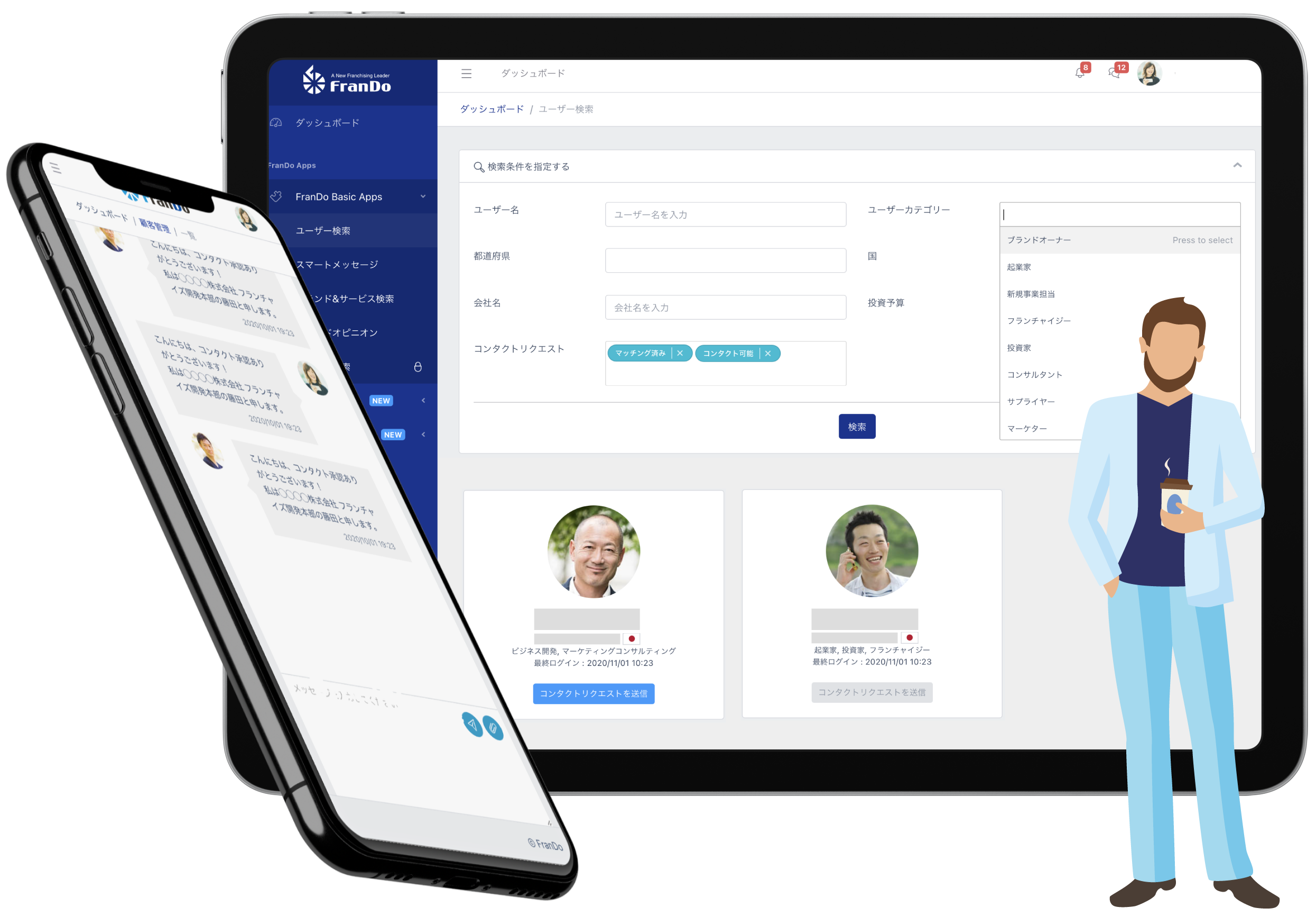 Business Registration

Find user/experts

Find Business

AI Translation

Contact Request

Smart Message