FranDo
Basic Apps
Acquiring new customers
through communication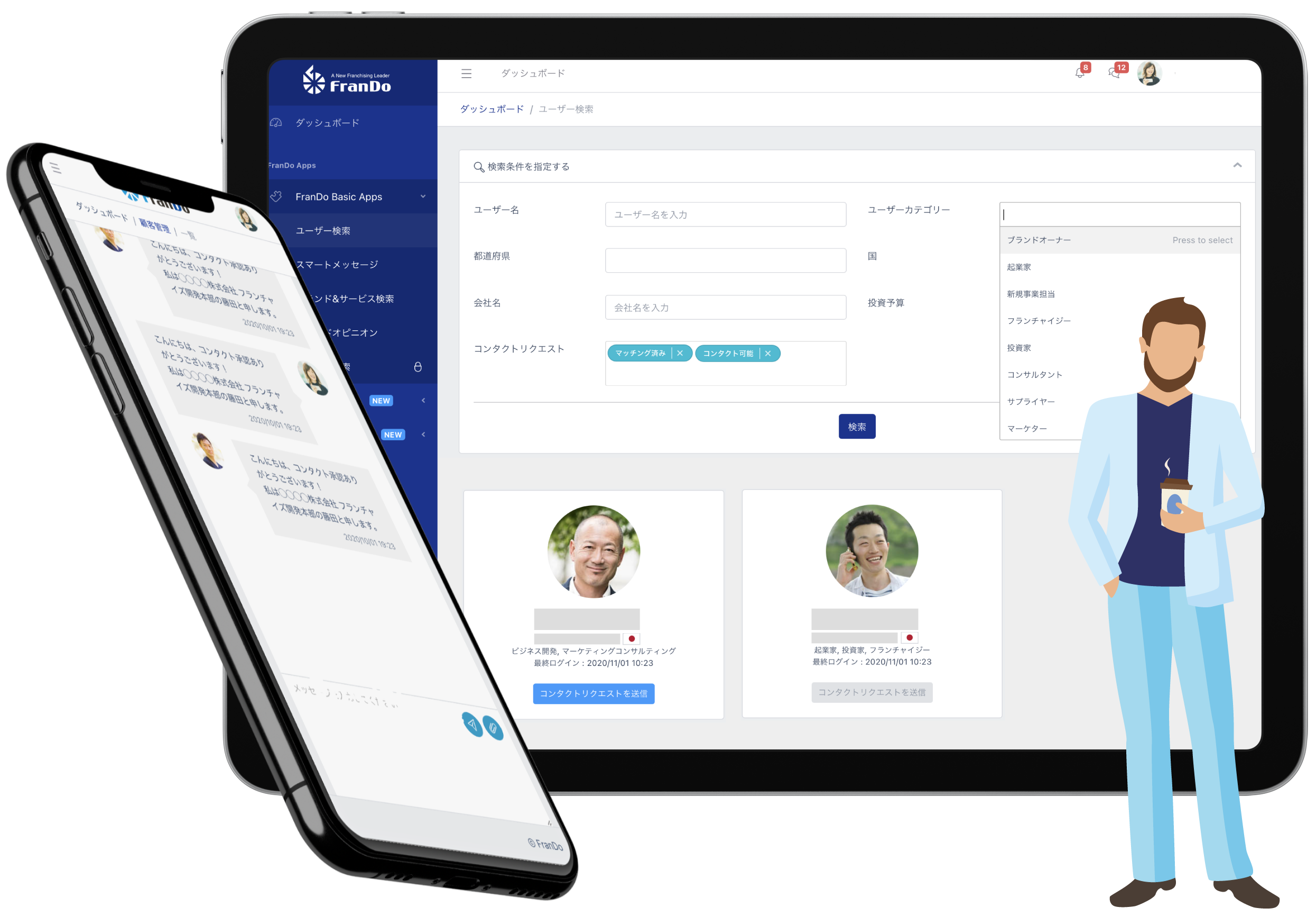 Free to use
It's up to you to seize
the opportunity or miss it.
You can't create business just by waiting.
Find a partner and contact them.
It's as simple as that with Basic Apps.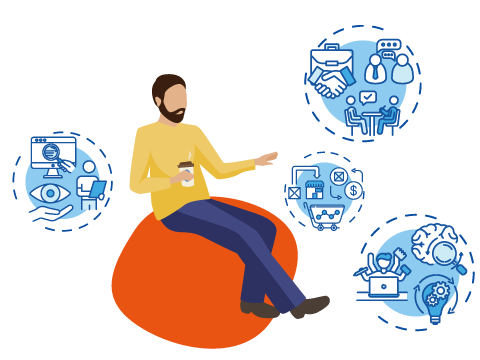 Buyer becomes Seller
Seller becomes Buyer
There are as many business opportunities
as there are people to meet.
Many people have realized that
an excellent Seller is an excellent Buyer.
Basic Apps can be used by business people of various attributes surrounding franchising.
Brand Owner
Owners and managers of brands/service providers who are looking to sales or franchise system development.
Entrepreneur
Those who are considering starting their own business in the near future and are looking for information on franchises, agencies, etc.
Start-Up
You belong to an organization and are considering introducing a new business or solution service, and are seeking information about it.
Franchisee
Those who are currently operating a business as a franchisee or distributor and are looking for new business information.
Investor
You are looking to invest in or support a promising business or entrepreneur and are seeking information about them.
Consultant
Those who provide consulting services in their field of expertise regardless of industry and are looking for new advisors.
Supplier
Those who provide products or services to businesses and are looking for new business partners.
Marketer
Those who provide direct, web marketing and other customer attraction support services and are looking for new business partners.
Organizer
Those who are engaged in associations, organizations, trade shows, etc. and are seeking new members or exhibitors.
Developer
Those in charge of store/business development or leasing of commercial facilities, etc., who are looking for new business partners.
Recruiter
Those who provide human resources and education services to businesses, regardless of their employment status, and are seeking new business partners.
Professional/Expert
Those who hold a national qualification or equivalent, provide practical support services, and are seeking new clients.
Consultation with experts
will be easier.
In the process of managing as well as
operating a business, it is not uncommon to face
various management issues and seek advice
from a third party.
Basic Apps offers a "Second Opinion" service that provides smart access to professionals/experts.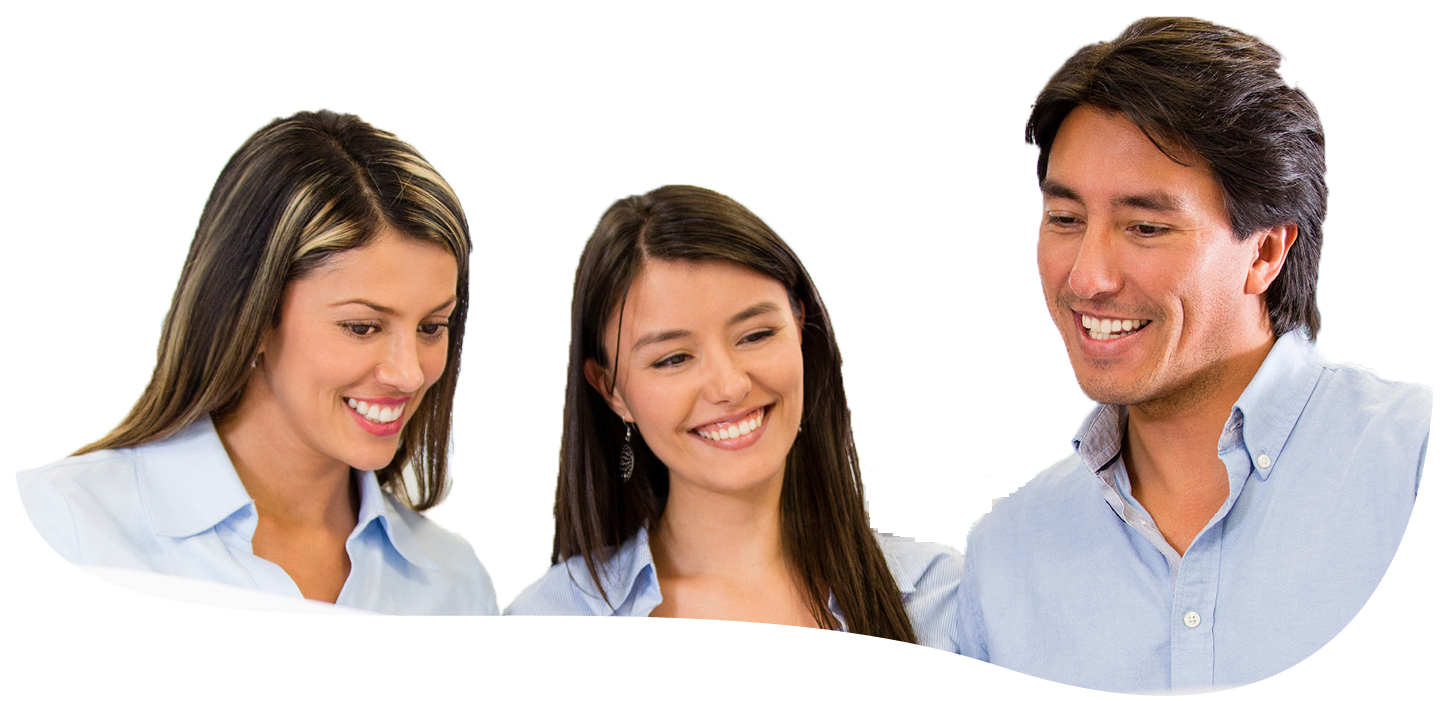 Business Development
Business Consluting
Franchise System Development
Sales Consulting
Marketing Consulting
Store Development
IT Solution
M&A Consulting
Supervising
Tax Accountant
CPA
Judicial Scrivener
Administrative Scrivener
Patent Attorney
Labor & Social Security Attorney
Quick access to
Business Information
You may be hesitant to provide
your personal information to the other party
at the stage of requesting information,
making an inquiry, or showing a little interest
before consideration.
Basic Apps is a smart way to access
business(brand/service) information
without disclosing your email address
or phone number.
This is FranDo's new way of doing business.
Basic Apps
Key Functions
User Search
Find business partners! You can narrow down FranDo users by various search criteria.
Contact Request
When other party accepts your contact request, you will receive a notification of completing to connect. It's better to enhance your profile.
Smart Message
You can communicate through simple text messages without disclosing your email address or phone number to the other party.
Get a Second Opinion
This function allows you to contact the second opinion team (industry consultants and experts).
Search brands/services info.
This function allows you to search and inquire about brand/service information.
Search event info.
Next Major Update
This function allows you to search for seminar and event information and apply to participate.